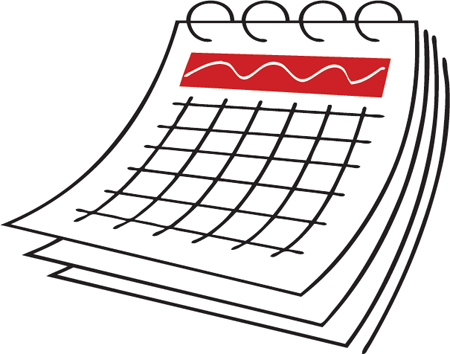 You began your relationship with Jesus many years ago.  You go to church, read the Bible a few times during the week, but secretly think: "Is this all there is to being a Christ follower?"  You desire to live for Him and know Him better, but you seem to consistently come up short with the abundant life He promises.
This describes my situation perfectly earlier in my faith journey.  Many things were choking out my sincere intent to grow in intimacy with Christ:  busy schedule, competition, insecurities, relationships that sucked the life out of me, lack of community, and no plan for spiritual growth.
Yes, the demands of life and lies of the enemy constantly seek to rule our lives, but we can learn a few key practices that keep this at bay and actually live with great joy this side of heaven!
It's called a "Rule of Life" and we see Jesus and other leaders like Daniel, Job and Peter practicing aspects of this treasure.  A Rule of Life are practices and rhythms integrated into our daily, weekly, monthly and yearly routine that infuse us with energy and life from our loving heavenly Father. 
I have found that many Christians do not have a conscious plan for developing their spiritual lives.  Many are on autopilot with crammed schedules, constant noise, pressure to perform, social media distractions…all that keep us speeding up, not slowing down.
We have routines and plans to manage other aspects of our lives, why not think more deeply and consciously of what it will take for you to thrive in your spiritual life?
Because if most of us were honest, we would agree that going to church on Sundays, having a 15 minute devotional every day, and attending a small group are not enough to sustain a healthy soul in this 21st century world.  Without a Rule of Life, we "eventually find ourselves unfocused, distracted, and adrift spiritually."  (Scazzero)
The traditional and central aspect of a Rule of Life involves devotional practices---prayer times, silence and solitude, fasting, Sabbath and retreat.  "But a good rule goes beyond the narrowly devotional.  If we are to be whole people, it must be more than a schedule for our visiting hours with God."  So, as Margaret Guenther says, a Rule of Life should expand to how we use our time and energy, how we relate the world and continue to grow, and how we avoid distractions.
Included in this is a cultivation of simplicity.  Our Rule of Life will guide us to keep from being overwhelmed by all the choices and things around us. It will help us look at ways in which we can structure our life to grow in simplicity, grow in community, grow in generosity and how to give the gift of ourselves in whatever way, without burnout.   
Here are a few aspects.  Play around with these and begin to create a Rule of Life that works for you!
Devotional practices—prayer, retreats, fasting, silence and solitude
Outings with spouse, family members, friends—Fun!
Healthy dinners at home—how often?
Exercise daily—what type?
Sleep—hours/night
When and when not to check email/answer phone/social media
Sabbath day—Enjoy God. The commandment to observe the Sabbath is routinely—even proudly—violated by many of us who are meticulous in our observance of the other nine. (Guenther) 
Think of this Rule of Life, as not a RULE, but as a trellis holding up a grapevine.  We all need a different shaped trellis because we are all growing grapes in different circumstances.  Therefore, a Rule of Life sustains us, like a trellis sustains the grapevine.  Its purpose is to support, to set us free from the tyranny of the "shoulds" and "oughts", in other words to set us free for growth."  (Guenther)
Also, understand that a rule is like a working budget, we will have to change it and revise it.   The Rule of Life at age 20 will be different than age 50.  A Rule of Life is mainly about stewardship.  How do I use the gifts given to me?
Ask--Jesus, what practices and rhythms are needed to keep my life sustained with your goodness and love?